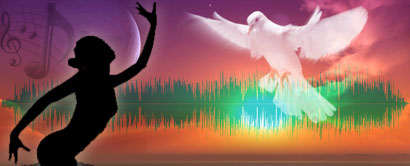 A dangerous occult spirit has entered the Christian church in North America offering supernatural experiences, feelings of ecstasy, prophecy, dreams, even visions. It's name is Kundalini. It may have visited your church too. I believe the Kundalini spirit is America's counterfeit Holy Spirit that gained access to the Western world from India through New Age music and teaching. It is popularly known as Yoga. Yoga is an inherent part of Hindu philosophy which teaches man and nature are one with divinity. Yoga means union, or to be one with the universal self. It is a god consciousness. As Christians our union is not with the divine self, nature, or the universe but with Christ Jesus himself through repentance of sin and the atoning blood of Jesus.
Scripture speaks of a great falling away, apostasy, from the faith that was once for all delivered unto the saints. The apostate church can be identified. It is filled with reprobates that pick and choose Scripture to "tickle" their ears and promote their own agendas. Within this church you will find the gay affirming, the emergent church, many false prophets, strange fire, Jezebel spirits (eunuchs, messengers, and guards), gospel merchandisers, and New Age spiritualists.
One of the identifying marks of the apostate church is their praise and worship services that never praise or worship Christ. The atmosphere does not draw the Holy Spirit but is more like a night club. That's what makes it so dangerous. The Kundalini spirit leads people away from the Lamb of God and exalts self. It even has its own music with roots in the occult.
Most schools of Yoga teach a joining together with the "supreme self" and entering an esoteric condition through self-transcendence. In other words you are god and only need to discover it through various methods from using energy from crystals, meditation, breathing exercises, chanting, or even certain dance movements. One can also transcend into this state of oneness through music. Continue reading »